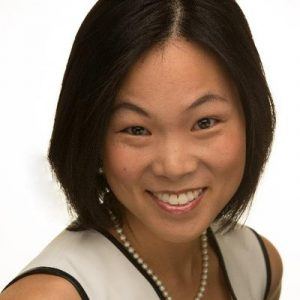 Abigail Hing Wen
Managing Counsel, Office of the CTO, Artificial Intelligence Products Group
Abigail is Managing Counsel, Office of the CTO, in the Artificial Intelligence Products Group at Intel Corporation. She serves as a strategic, legal and policy adviser for AI research efforts, focusing on emerging technologies, the greater ecosystem and policy leadership. She also partners closely with Silicon Valley investors as legal lead for Intel Capital's AI investments and strategic transactions and has worked with more than a hundred startups from incorporation to IPO or acquisition. Exemplary transactions include Intel's $4.1B investment in ASML and $740M in Cloudera.
Abigail serves as board observer for Two Bit Circus, a virtual reality entertainment company based in Los Angeles.
Prior to joining Intel in 2012, Abigail advised clients on Wall Street and in DC with the corporate group of Sullivan & Cromwell LLP, clerked for the US Court of Appeals for the DC Circuit and worked on tech and innovation policy for the Senate Judiciary Committee, Subcommittee on Antitrust, Business Rights and Competition. She speaks on AI and venture capital investing and has published on AI in Fortune Magazine. Abigail holds a BA from Harvard in Government and International Relations and JD from Columbia.